INEC decided to adopt manual accreditation in Ongoing 2015 polls, At units where card readers did not work or worked very late. Voting in Nigeria's presidential elections was extended one day, until Sunday March 29th,2015 in several areas because ballot paper arrived late or new digital voting card readers failed, officials said Saturday.
The reading devices were being used for the first time in Nigeria to combat vote fraud, but it took even President Goodluck Jonathan more than 20 minutes to cast a ballot in his home state of Bayelsa because the scanner struggled to read his fingerprint.
Other areas saw delays in the delivery of ballot paper.Further marring the presidential race were attacks by suspected Boko Haram militants on polling stations that killed at least 11 people, including voters waiting at polls. Also, hackers broke into the election commission's website.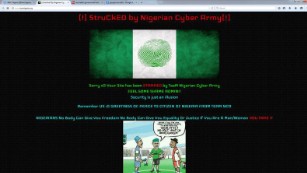 But many polling stations reported no problems and began publicly counting ballots after voting ended Saturday night.
Continent's No. 1 economy
The haphazard balloting comes in a country that's now Africa's biggest economy and strives to hold a hotly contested presidential election without fraud. Such accusations plagued prior races.
Because of the failures with the card readers, Nigeria's Independent National Electoral Commission allowed some polling stations on Saturday to use "manual accreditation" of voters: Officials verified voters' identity by eyeballing their photos on voting cards — a practice that some claimed led to fraud in the past.
Despite the setbacks, voters turned out in big numbers in many parts of the country, including in the north, where Boko Haram terrorists are based.
Nigeria's Independent National Electoral Commission was determined to accommodate every voter.
"We will be here until the last person casts their votes. We have to extend the poll because the ballot papers were late arriving," Felix Aladeotan, a volunteer INEC official, said in Lagos.
In one district without problems, officials began counting ballot results in ward 20 on Lagos' Victoria Island and, in a common practice, held up each ballot before a crowd of onlookers on Saturday. The crowd counted aloud, and police and representatives of political parties monitored the tabulation.
See Tweets: Please read According to Numbers:1-11