A farmer stops traffic taking his 5,000 ducks for a walk to the pond.  The sight of 5,000 ducks crossing a highway under the guidance of a lone herder is probably not something you see every day, but it's apparently what a farmer in the Chinese coastal city of Taizhou does regularly.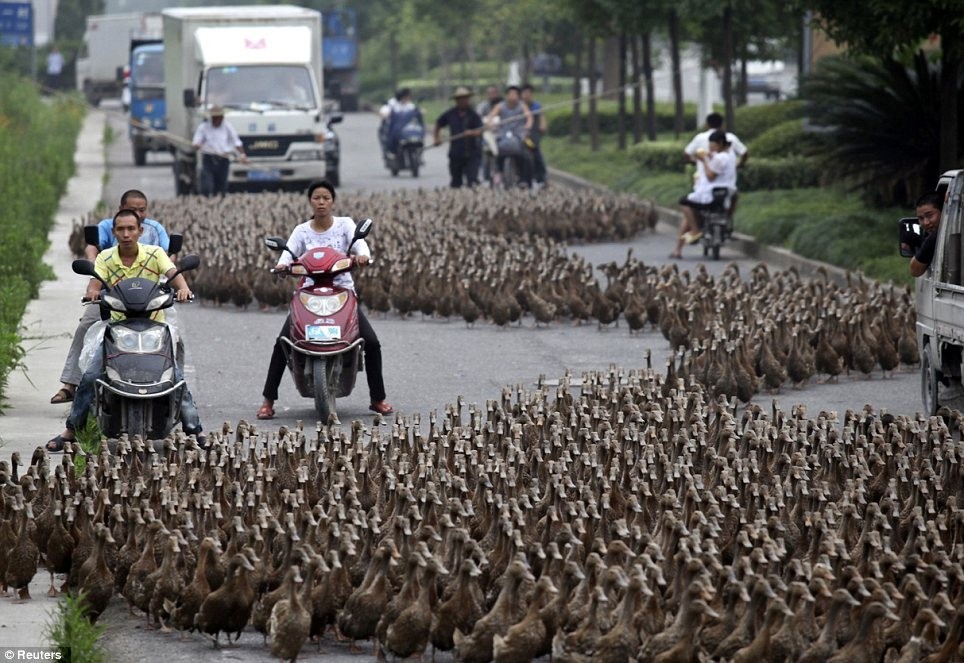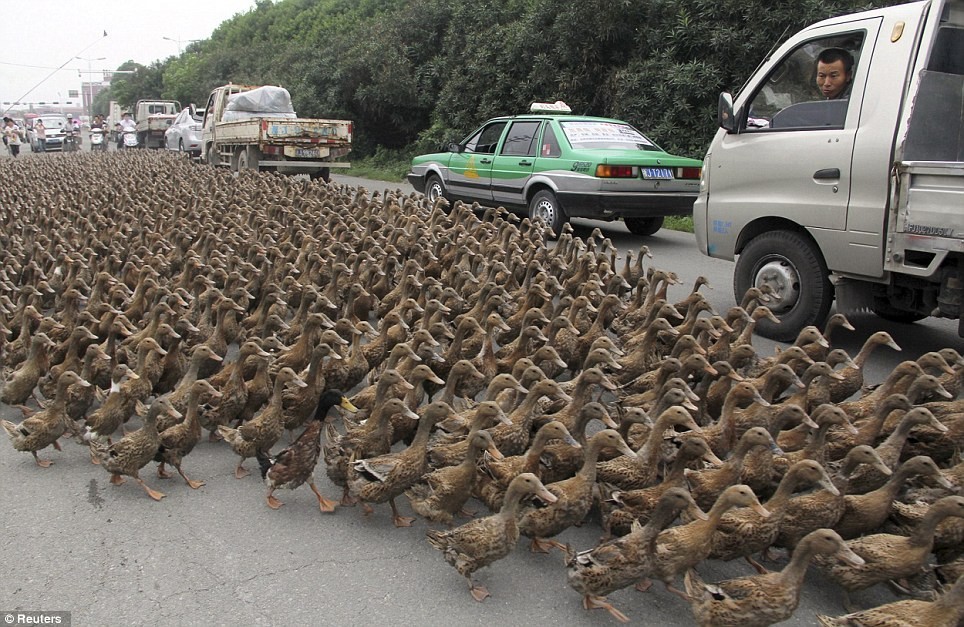 Farmer Hong takes the trip to a feeding pond that's a mile away armed with only a long stick which he uses to guide his 5,000 ducks. The adorable birds waddle across streets and roads full of traffic, past pedestrians and onlookers who watch in amazement.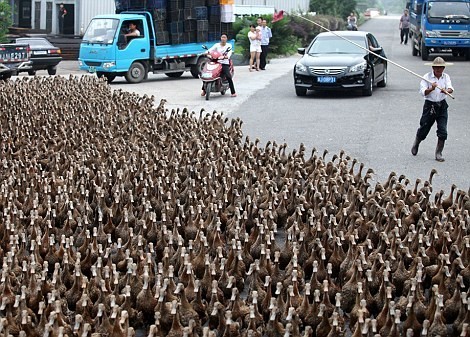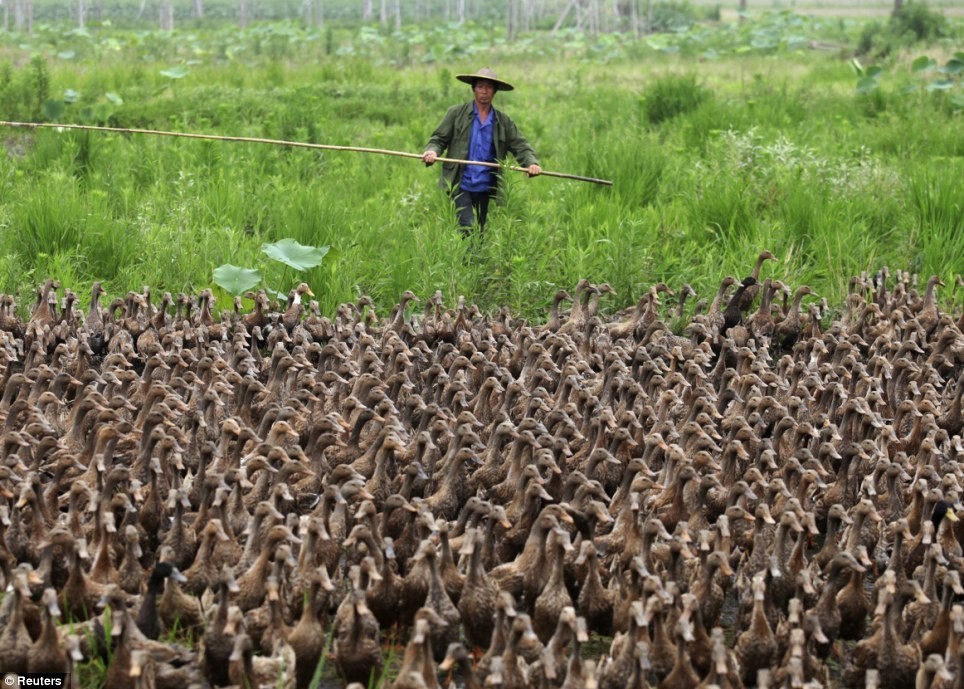 What's impressive is that Farmer Hong regularly takes this journey and he has yet to lose a single duck! According to Metro, the ritual is not unusual in China's Zhejiang province, but there's no denying that this farmer has some mad skills to be able to safely maneuver his ducks through traffic to reach their destination!